'People coming together across the world to celebrate water, and the cultures it supports, through the practice of bathing
World Bathing Day
The day will draw attention to our connection with the environment and the state of the world's water in which we all bathe, as well as drawing awareness to the plight of people for whom bathing is not yet an option and rallying actions to create a world where bathing is possible for all. Whether you run a business within the hot springs tourism and bathing industry or just love bathing, there's many ways for you to get involved.
In 2019, 25 countries were represented in the second World Bathing Day celebration'.
In 2020, despite the impacts of COVID-19, people in 20 countries united in celebration
In 2021, despite the continuing impacts of COVID-19, people in 22 countries united in celebration.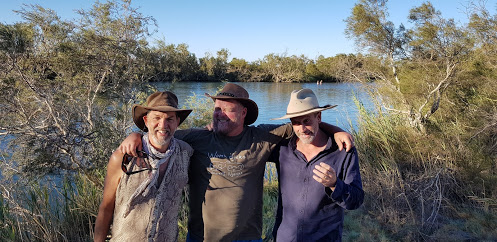 Everyone can get involved, whether you run a hot springs business or just love bathing
Since its inception in 2018, thousands of people have gathered to shine a spotlight on the vital importance of humanity's interdependent relationship with water for wellbeing, community and culture. We have had participants engaging from all over the world, including: New Zealand, Iran, Iceland, Japan, Serbia, Fiji, England, Sweden, France, the USA, Scotland, Croatia, Norway, Brazil, Slovenia, Switzerland, Greece, Indonesia, Finland, Philippines, Thailand, Vietnam, Russia, India, United Kingdom, South Africa and Australia.
On the 22 June 2021, we will again be calling for individuals, businesses and organisations to post sunrise bathing images on Instagram, and for the first time will be inviting Hot Springs venues around the world to join our live streamed "Global Sound Bath", a world musical showcase at hot springs across the globe.
SUNRISE PICTURES
Get Involved by sharing a beautiful sunrise bathing image on Instagram! #worldbathingday
A bucket of water for everybody, everyday.
Bathe the World Foundation's mission is to explore and promote the benefits of bathing and provide access to clean flowing water through research, education, advocacy, awareness campaigns, events and the provision of bathing facilities.
Working together to make a difference
World Bathing Day's development is being closely nurtured by the global hot springs industry, in particular the Global Wellness Institute's Hot Spring Initiative. Some of our key strategic partners are listed below.
Learn how you or your organisation can get involved