Images and stories from previous World Bathing Day celebrations
World Bathing Day 2022 Reflections
View footage from our Global Sound Bath Event 2022.
Global Sound Bath 2022 Summary
Peninsula Hot Springs, Victoria, Australia
Guðlaug Baths, Akranes, Iceland
Philip Island Hot Springs, Victoria, Australia  
Ronghui/Beity/Tongjing/Sheenjoy Hot Springs, Chongqing, China
Nagato Yumoto Onsen, Japan
Maruia Hot Springs, New Zealand
The Springs Resort, Colorado, USA
Fahrlander See Potsdam, Germany
World Bathing Day 2021 Reflections
View footage from our Global Sound Bath Event 2021.
World Bathing Day 2020 Reflections
World Bathing Day 2019 Reflections
World Bathing Day 2018 Reflections
Past Examples
Learn what others have organised in previous years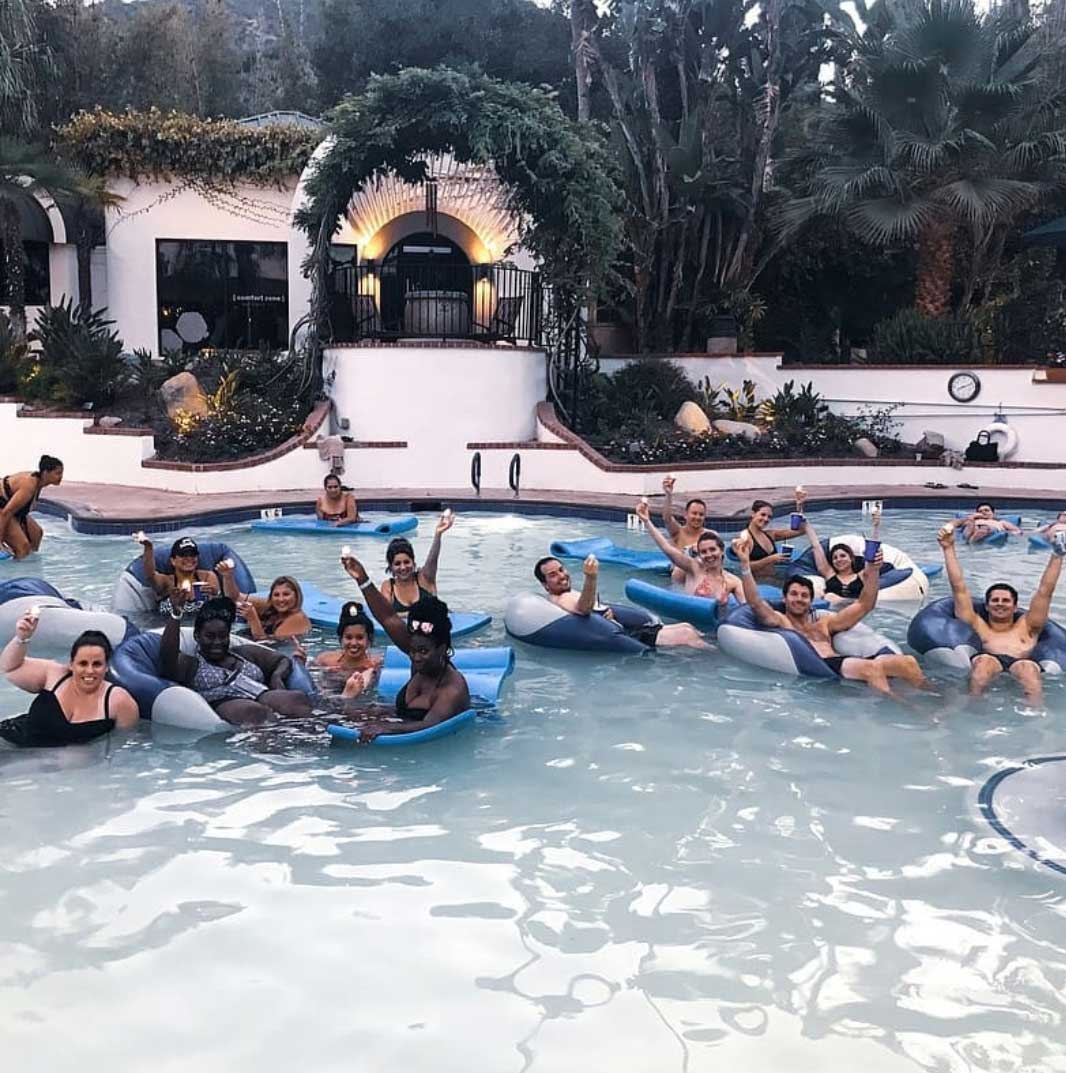 Glen Ivy Hot Springs, U.S.A
Glen Ivy organised a full program of wellness experiences at their spa and hot springs resort, beginning with sunrise bathing and yoga for staff. The day continued with hot and cold bathing workshops, AquaZumba, Sudsy Mud Cleansing Experiences and finally finished at sunset in the lounge pool. The day presented many opportunities to be able to share the health benefits of bathing mineral springs.
They even took it a step further by deciding to donate $1 from each admission to water.org ($US1019 in total).
Glen Ivy posted images on their Instagram page @glenivy_spa using the hashtag #worldbathingday throughout the day (raising awareness 675 likes). They also broadcasted footage with Facebook Live (spreading the message with 5000 views).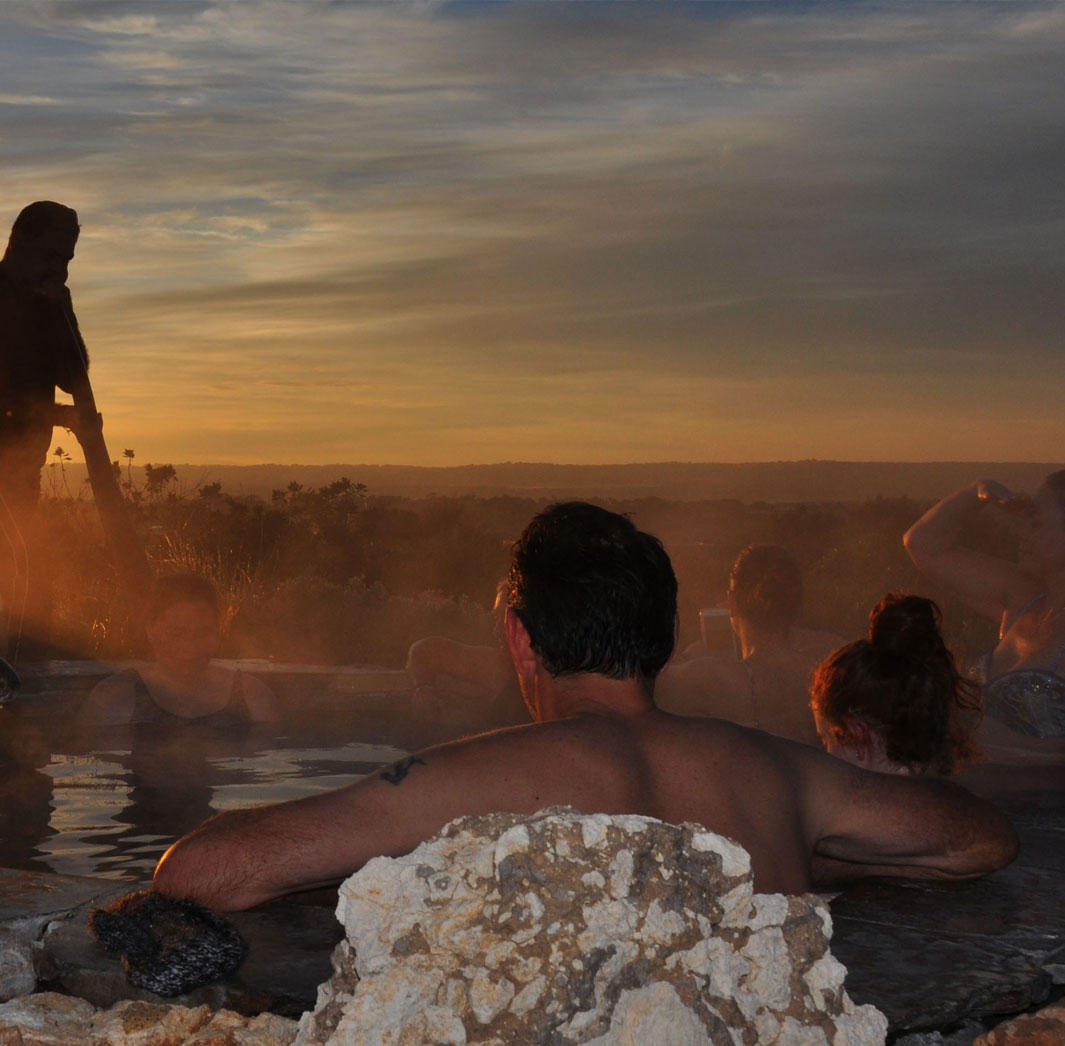 Peninsula Hot Springs, Australia
The day kicked off with a sunrise ritual, including a live didgeridoo performance at the Hilltop Pool. A complimentary wellness program was offered to guests from a warm water exercise class to a body clay workshop, forest bathing walk, fire and ice sauna workshop and floating sound bathing experience.
Regular content was shared through Instagram as posts but also live stories.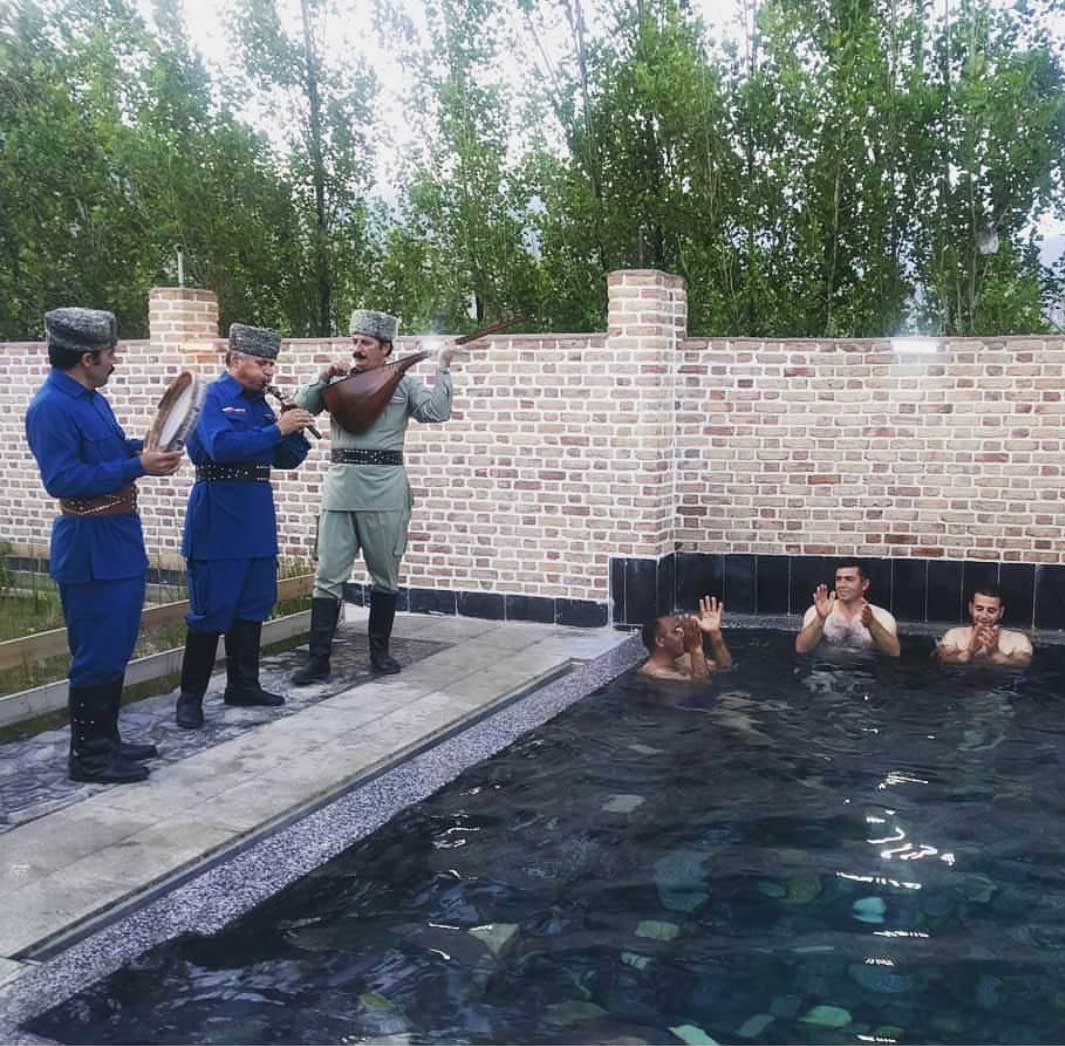 Meshgin Shahr, Iran
Another showcase of creativity came from the beautiful countryside of Iran. Ashighlar performers played traditional stringed instruments to bathers as they relaxed in geothermal mineral pools. At Valazir hot springs, traditional Persian Hamam experiences were offered as was a pottery contest which invited guests to make anything related to water. The day closed with a traditional meal cooked over hot coals.